LED Indoor Video Scoreboards
Any sport, any layout, we have an indoor video scoreboard right for you.
Our range of multi-purpose, full colour, indoor scoreboards are available in a variety of different pixel pitches and sizes. They can also be used for a multitude of different sports, so whatever sport you play, we will have the scoreboard for you; including, basketball, indoor football, swimming, martial arts, badminton, skating, athletics, karting and many more.
The screens are incredibly flexible and can be used for a wide range of things, including; scoring, timing, coaching, video playback, game information and advertising.
Whatever your requirement we have the size of scoreboard to suit your Stadium or Sports Hall and what's more everything is changeable to suit your club; the background, colours, fonts & the score layout. We can set up your scoreboard exactly how you'd like it and in the colours of your Club and our LED scoreboards can be used for any sport.
If you have a venue that is used by a number of different teams that play a range of different sports, then we can set up your screen with multiple different scoreboards in order to cater for everyone.
Colourful & Interesting Content
When we are setting up your scoreboard we encourage Clubs to choose a colourful layout which is, not only pleasing on the eye, but very eye catching for your spectators.
The scoreboards have the capability to show Club information and of course adverts, which may be either static images or video/animations from various sponsors or video playback.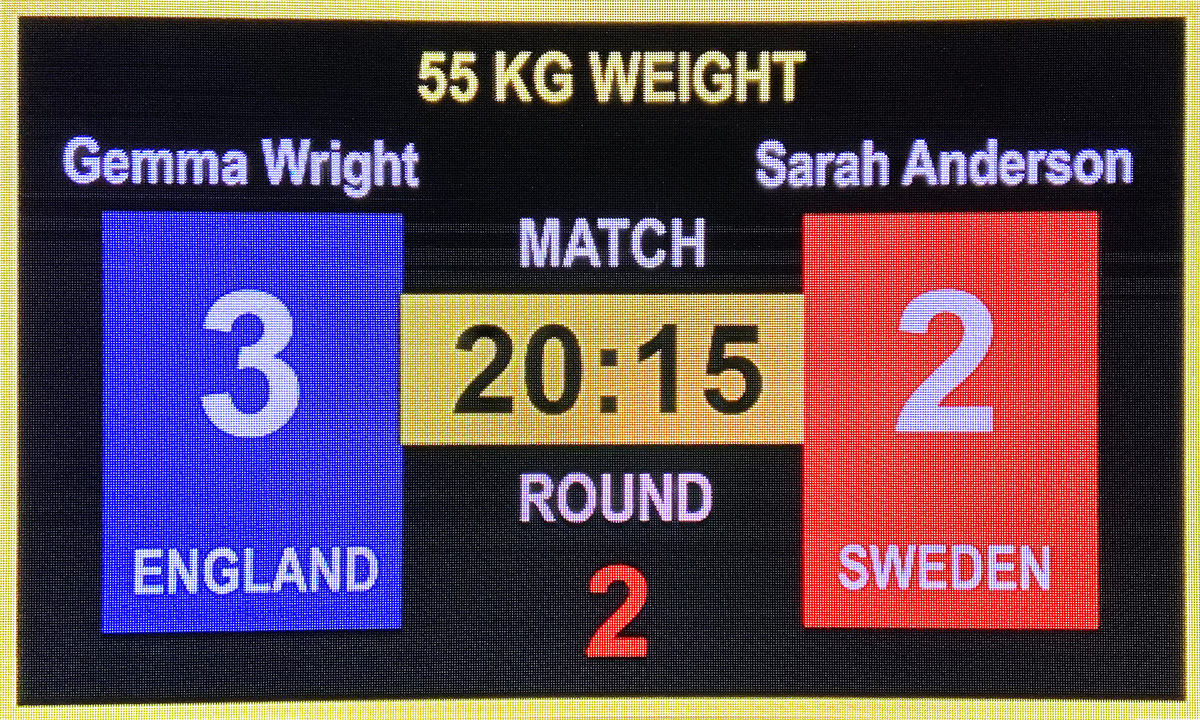 Software Developed by LEDsynergy
At LEDsynergy, we have developed here in the UK, our own range of software to programme and control our LED scoreboards. Our in-house software developers are continually improving our scoreboard software after customer feedback. It is very simple to use and very user friendly.
You have peace of mind that when you are buying a 'complete package', a stunning LED Scoreboard Screen and in-house designed Scoreboard Software, you are getting the best possible solution for your Club.
Cabinet Modules & Easy Maintenance
Our LED Indoor Video cabinets are manufactured in aluminium with a matt black coating, the cabinets easily fit together to form the size you require and because they are front access any maintenance can be easily done without removing the LED screen from its installed position. We have various different LED pitch sizes and resolutions, and we can advise you on which pitch and resolution is best for your Club and your viewing distance. Why not give us a call and get the ball rolling on your first step to a stunning new programmable LED Indoor Video Scoreboard and Screen.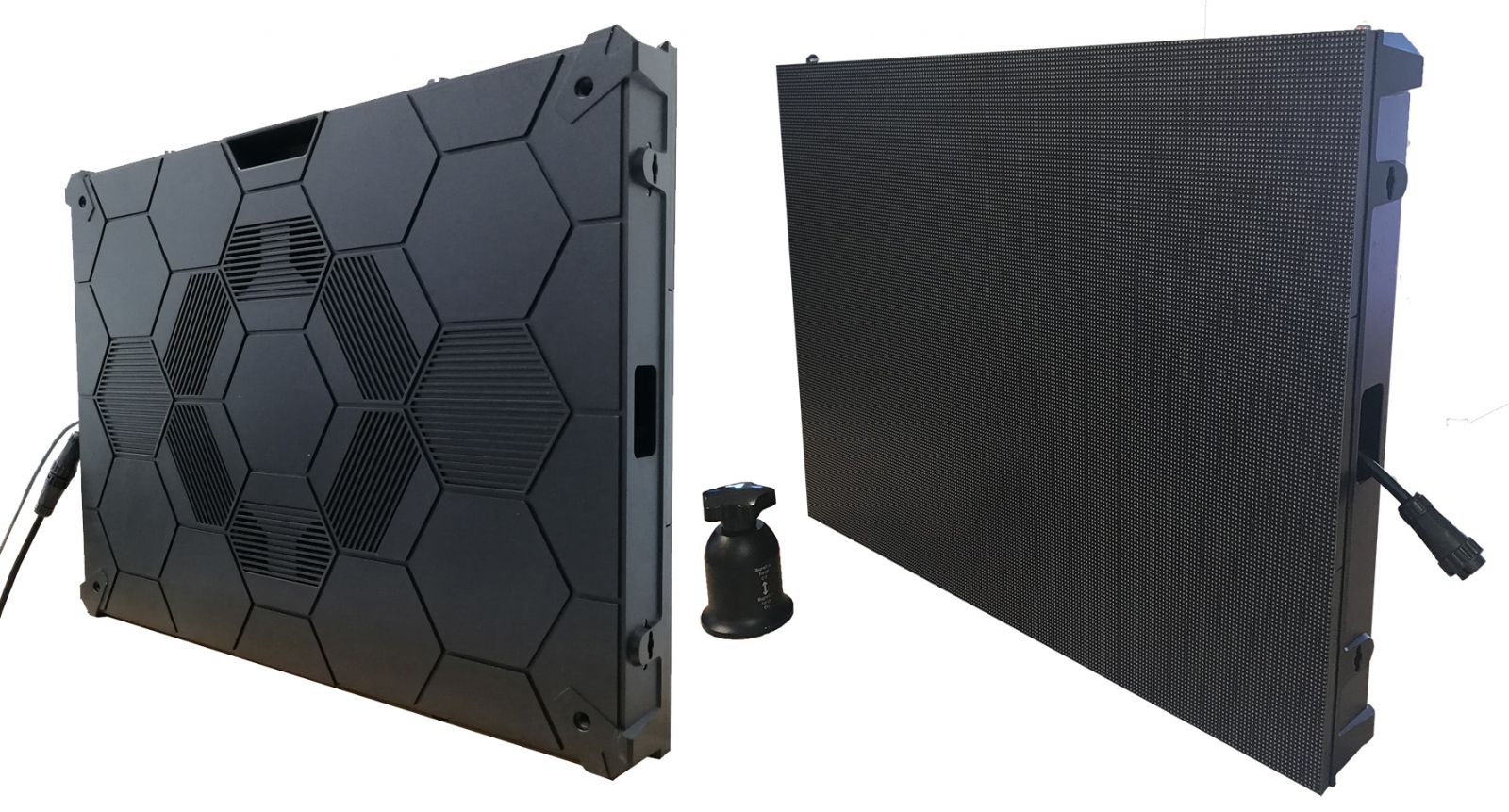 Unlike other companies, who will charge you an ongoing 'license fee' to use their scoreboard software, once you have purchased your LEDsynergy Scoreboard with our bespoke software then its yours and you are free to use it as long as you wish!
We are very happy with our new screen and the installation went really well with your guys doing a fantastic job.
Phil Ling
Buckmore Park Karting
LEDsynergy – The LED Indoor Video Scoreboard Experts
Market Experts - With over 40 years' experience in the LED scoreboard industry, there is nothing we don't know about LED indoor video scoreboards
UK Made - All of our LED indoor video scoreboards are UK designed and built, so you can rest assured that they are built to last
Value For Money – Our LED indoor video scoreboards are very competitively priced and offer outstanding value for money
High Resolution – Our LED indoor video scoreboards are high resolution as standard, to ensure crisp, detailed video quality
Bespoke Software – Not only do we design and build our own scoreboards, but our in-house software developers can also create bespoke software for your scoreboard
No Unnecessary Upselling - We will only ever sell you a scoreboard that is right for you. We will never encourage you to spend money on things you don't need
Customer Service – Our friendly team are always on hand to offer help and advice, whenever you need it
Physical Showroom – Unlike many online LED scoreboard suppliers, we have a showroom in Andover, Hampshire, where you can come and look at our range of scoreboards before you order
Nationwide – We can deliver and install your LED indoor video scoreboard, anywhere in the UK
If you would like to find out more about our range of indoor video scoreboards, call us today on: 01264 303030. Alternatively you can drop us an email at: sales@ledsynergy.co.uk or fill in our Contact Form and one of the team will get back to you shortly.