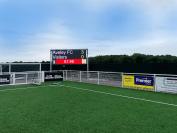 Aveley Football Club
"We are very pleased with the Scoreboard supplied by LEDsynergy. The service was excellent and we would highly recommend them to any Club."
Craig Johnson - Aveley Football Club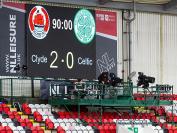 Broadwood Stadium - Clyde FC
"Fantastic! - Replacing a scoreboard originally installed by LEDsynergy in the late 90's!"
Gerry Mc Mahon - Broadwood Stadium - Clyde FC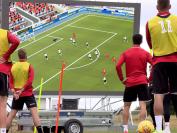 Bristol City Football Club
"This screen allowed us to review details out on the training pitch live with the players so that they understood tactically what we needed from them going into a match. LEDsynergy were the best fit for us because they'd worked with hundreds of sports teams on stadium screens. All their screens are made in the UK at their factory and they offer round-the-clock support. I had come across them after speaking to more than 20 different screen companies around the world."
Sam Stanton - Bristol City Football Club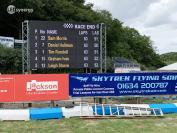 Buckmore Park Karting
"We are very happy with our new screen and the installation went really well with your guys doing a fantastic job. "
Phil Ling - Buckmore Park Karting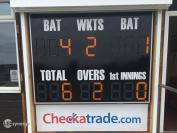 Selsey Cricket Club
"Very pleased at Selsey Cricket Club, with our new LedSynergy Scoreboard. Great support in helping setting it up. 5 stars."
Ricky Halpin - Selsey Cricket Club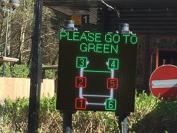 Center Parcs
"The sign is working very well and appears to be speeding up our processes, a good investment so far "
Mark Mason - Center Parcs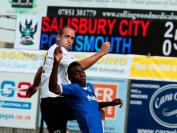 Salisbury City FC
"Our scoreboard is a great success with all our supporters. Complementary comments have been made by the hard of hearing, who have said that the introduction of the scoreboard has greatly enhanced their enjoyment. I know that both Eastleigh Town FC and Havant & Waterlooville FC have bought scoreboards from you after seeing ours in action."
Nick Holmes - Salisbury City FC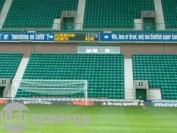 Hibernian FC
"The scoreboard was installed at the end of 2005 and since that day has worked very well, and is enjoyed by our supporters as an enhancement to their enjoyment of watching the football."
Russell Smith - Hibernian FC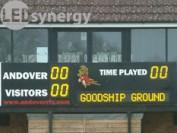 Andover Rugby FC
"Scoreboard is a great success, all our visitors are very envious. I have no hesitation in recommending LEDsynergy to them."
Dicky Staff - Andover Rugby FC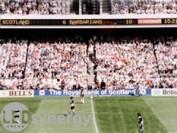 Scottish Rugby Union
"On time, on budget , could we ask for more!!"
Stuart Wallace - Scottish Rugby Union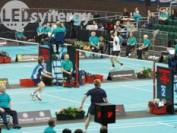 British Badminton Association
"You have surpassed yourselves, our bespoke wireless 8 court scorecube system is faultless and has been a great success at both national and international events. I would recommend you for any scoreboard application regardless of the complexity"
Malcolm Banham - British Badminton Association