We supply a wide range of LED electronic scoreboards to rugby grounds, rugby clubs, and schools throughout the UK.
We have installed many of our LED electronic scoreboards and displays at rugby club grounds, schools, and colleges throughout the UK. With 40 years' experience in the industry, you can rest assured that, when it comes to LED rugby scoreboards, LEDSynergy is the market leader and an expert in our field.
Our range of outdoor LED electronic scoreboards is ideally suited to outdoor spectator sports such as rugby. The rugby scores can be updated instantly, and the time is shown throughout the match along with stunning videos, live action replays, rugby penalty shot clock, team and player statistics, messages and adverts from sponsors, animation, and other information.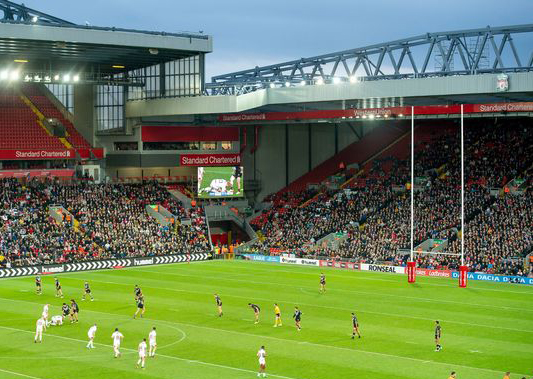 Multi Use Video Scoreboards
With a wide range of options, you can opt for a simple electronic scoreboard, showing teams, scores, times, and basic information, or you can opt for a full colour video scoreboard which has the flexibility to show video, live action, close ups, and replays alongside scores, team information and statistics, and the time. We also offer portable rugby scoreboards for smaller clubs and schools – ideal for when they need to be packed away between games.
Electronic video scoreboards can also be used as a stream of revenue for clubs, providing local businesses and sponsors with the opportunity to display adverts and promotions, and ensuring the LED rugby scorecard pays for itself in a short period of time.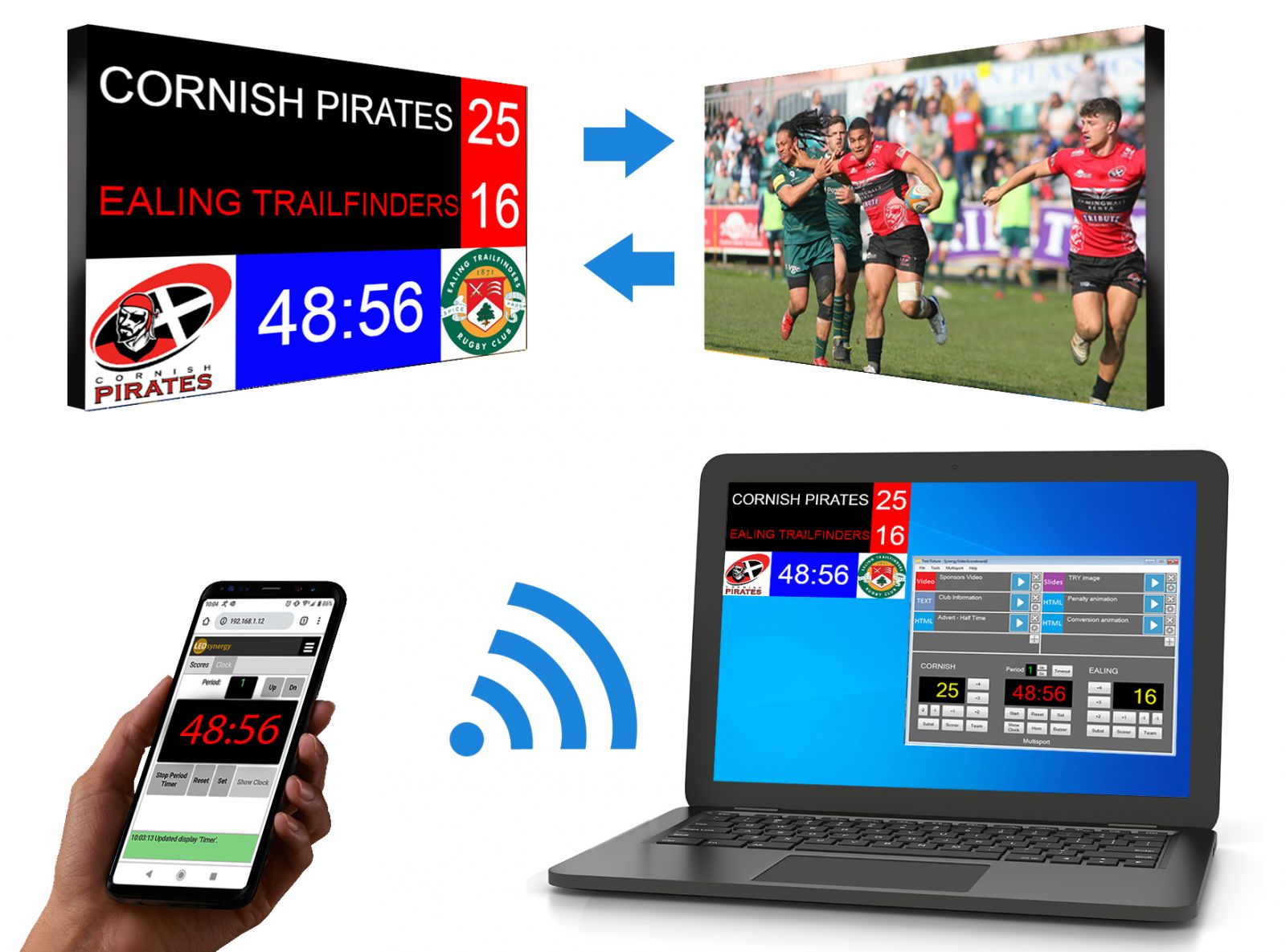 Our scoreboard is a great success with all our supporters.
Nick Holmes
Salisbury City FC
LEDsynergy – The LED Rugby Scoreboard Experts
Market Experts - With over 40 years' experience in the LED scoreboard industry, there is nothing we don't know about LED rugby scoreboards
UK Made - All of our LED rugby scoreboards are UK designed and built, so you can rest assured that they are built to last
Value For Money – Our LED rugby scoreboards are very competitively priced and offer outstanding value for money
High Resolution – Our LED rugby scoreboards are high resolution as standard, to ensure crisp, detailed video quality
Bespoke Software – Not only do we design and build our own rugby scoreboards, but our in-house software developers can also create bespoke software for your scoreboard
No Unnecessary Upselling - We will only ever sell you a rugby scoreboard that is right for you. We will never encourage you to spend money on things you don't need
Customer Service – Our friendly team are always on hand to offer help and advice, whenever you need it
Physical Showroom – Unlike many online LED scoreboard suppliers, we have a showroom in Andover, Hampshire, where you can come and look at our range of rugby scoreboards before you order
Nationwide – We can deliver and install your LED rugby scoreboard, anywhere in the UK
If you would like to find out more about our range of LED rugby scoreboards, call us today on: 01264 303030. Alternatively you can drop us an email at: sales@ledsynergy.co.uk or fill in our Contact Form and one of the team will get back to you shortly.
FAQs About Rugby Scoreboards