Why Not Visit Us At Our New Showroom?
Having now fully settled in to our new offices in Andover after our Christmas move we are pleased to welcome our customers to our new showroom.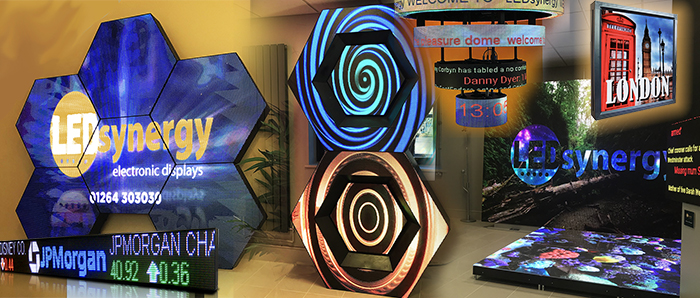 We have a variety of different types of LED displays available for our customers to view and to play with. We can demonstrate the displays full capability and show you how easy the software is to use.
We are about an hour from London by car or train, we can pick you up from the Railway Station and welcome you with coffee and biscuits!
If you want to bring your colleagues or customers then please do and we will be more than happy to demonstrate the displays and discuss your specific requirements.
We've been designing, making and commissioning programmable LED Signs for 30 years. We have done nearly 20,000 installations in that time and continually get repeat business from our clients. We're proud of our track record and product quality.
We will tell you the truth and won't ever try to sell you anything that doesn't represent good value for money.
So why not give us a call and pop over to see us, contact us on 01264 303030
Fantastic! - Replacing a scoreboard originally installed by LEDsynergy in the late 90's!
Gerry Mc Mahon
Broadwood Stadium - Clyde FC