Video Scoreboards – Newest Installations
LEDsynergy have recently installed large LED video football scoreboards at both Clyde Football Club and Notts County Football Club.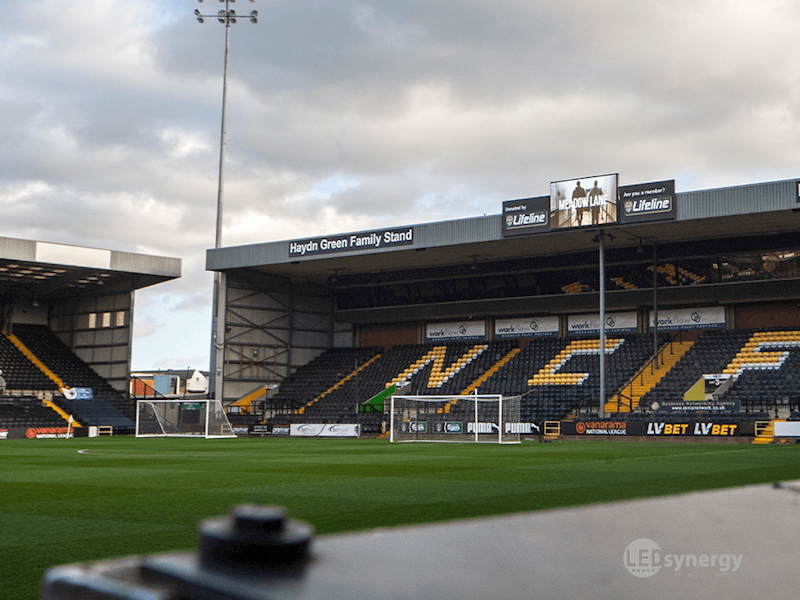 Both scoreboards have been well received and they will be an invaluable asset for both Clubs in the years to come.
Two screens were installed at Notts Count Football Club, each nearly 5 mts by 3 mts, onto the top of two of the stands giving clear visibility to fans all around the stadium.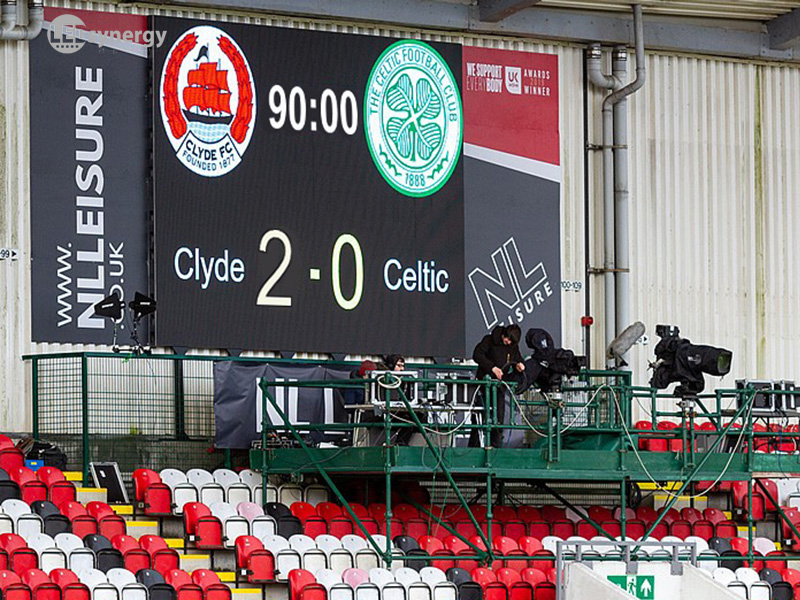 The screens will not only be used as scoreboards but as video screens showing action video or slo mo playbacks, or a stunning advertising medium for sponsors and Club information.
The LED scoreboard at Clyde FC's Broadwood stadium is slightly larger at nearly 6 mts by 4 mts and is installed above a seating area in one of the stands. The community stadium's scoreboard is also used by Cumbernauld Colts Football Club and for one off games by Cumbernauld Rugby FC.
In addition to the two recent football club installations, we have recently installed a video scoreboard down in Penzance at Cornish Pirates Rugby FC, this installation, similar in size to Notts County measuring nearly 5 mts by 3 mts, was installed onto posts at the edge of the pitch. As well as their desired layout and colours the scoreboard is even set up using their corporate font!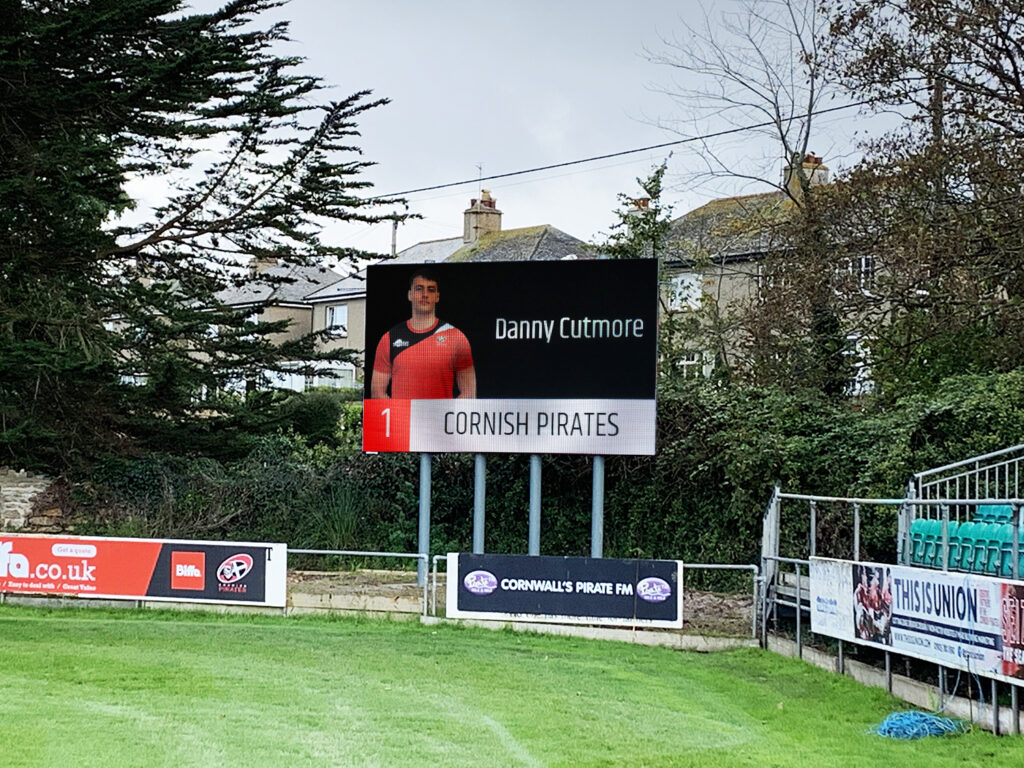 If your Football or Rugby Club has a requirement for a large LED scoreboard / screen like Notts County, Clyde or Cornish Pirates, or maybe something a little smaller, then give us a call or email us and you can be one step closer to 'wowing' your crowds like these teams!
Fantastic! - Replacing a scoreboard originally installed by LEDsynergy in the late 90's!
Gerry Mc Mahon
Broadwood Stadium - Clyde FC