How Football Is Changing LED Lighting In Stadiums
Sports fans will know that LED screens and displays play an important role in any stadium, whether it's providing real-time information during a match or showing different types of advertisements. You will find that sports teams across the world are not done with how they can take full advantage of the tech and continue to build on its benefits.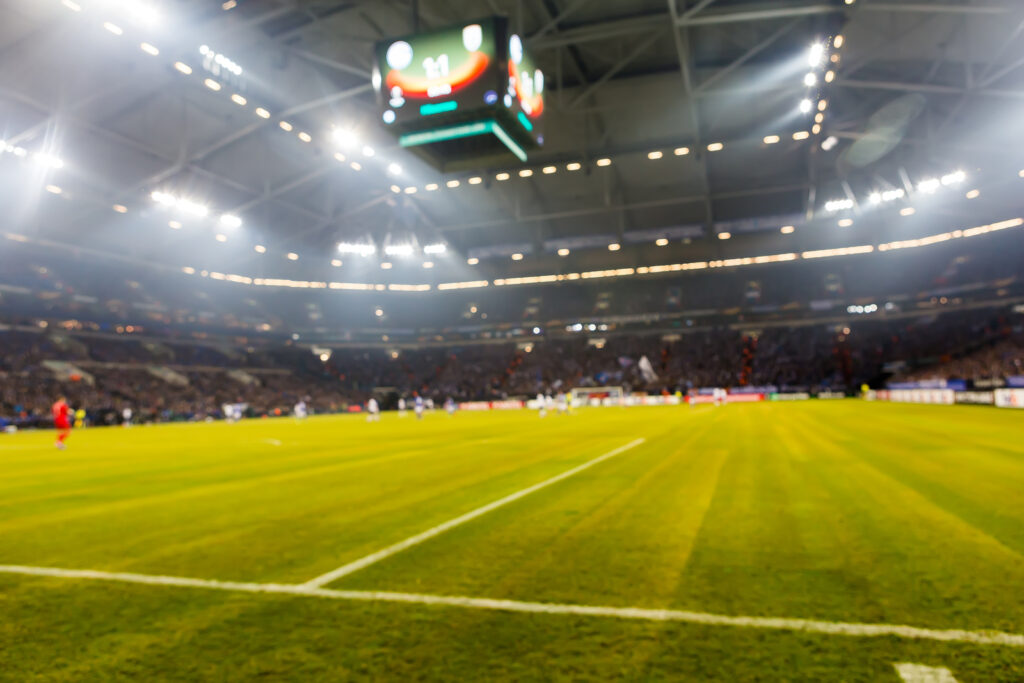 According to Stadium Lighting Market – Global Forecast to 2023 report (via Australasian Leisure Management), the deeper integration of LED will allow the global stadium lighting market to reach $622.2 million by 2023. The findings identified that the market could grow by up to 7.57 per cent over a five-year period, with LED responsible for producing a more high-quality lighting and reducing energy consumption compared with other techs.
It also found that new and retrofitted lighting is helping broadcasters, especially for the shift that it's causing towards HD TV and ultra-slow-motion tech. You might find that it has an impact on your viewing experience, too. In fact, the research suggests that it has removed the glare in players' eyes and surfaces won't show signs of shadows or dark spots.
Of course, there are many sports out there that will look to push LED to the limit in a stadium, but football could be a driving force in this change. According to the report, stadiums in the Persian Gulf will be important for the lighting market and identified Qatar's 2022 FIFA World Cup as a way of growing the marketplace.
The next World Cup might feel like a long time away, but the report has already spotlighted tournaments like the 2018 Summer Youth Olympics in Argentina and the 2019 Copa América in Brazil to have an impact on the stadium lighting market in South America.
If you're based in the UK, then you will be able to experience LED lighting over the course of the 2018-19 football season. Five Premier League clubs have introduced new pitch lighting at their home stadiums, which will improve the experience for fans, broadcast quality and energy efficiency, according to Business Wire.
Tottenham Hotspur, Cardiff City, Wolverhampton Wanderers and Southampton are among those clubs that have made the change and will use non-shielded LED to remove glare.
Jon Babbs, the stadium director for Tottenham Hotspur, commented: "Using LED for the field-of-play lighting offers many benefits that previous light source technologies simply cannot. We found the performance of Musco's LED solution to be the best on the market. Musco's experience enabled them to customise virtually every aspect of the system's fixtures, structural elements and electrical components to meet our exact needs."
Jeff Rogers, the vice president of developmental sales at Musco, commented: "Every venue is unique and has its own set of lighting, structural and electrical challenges. Our project design and installation teams take great pride in developing site-specific solutions centred around Musco's state-of-the-art LED lighting equipment."
Just as video assistant referees and goal-line technology are changing the sport on the pitch, you'll find that LED is making a similar impression off it and benefiting the viewing experience for home supporters, travelling fans and those watching on TV.
Fantastic! - Replacing a scoreboard originally installed by LEDsynergy in the late 90's!
Gerry Mc Mahon
Broadwood Stadium - Clyde FC